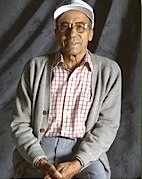 Marini Homes
In 1947 our Grandfather, Al Marini left behind his career as a mason in New York City and bought a few building lots in the Town of Colonie. Due to World War II rationing, materials were in short supply, but by 1950, he had built and sold them all and began work on his first real community. By 1953, 38 homes stood neatly along Bosher Drive in Colonie and a new family neighborhood was born.
Robert Marini Sr., joined Al as a laborer in 1966 and took over the company in the 70s, incorporating as "Robert Marini Builders, Inc." His sons, Bob, Jr. who is now CEO and Mike and Steve, both Vice Presidents of Construction, came on board in the 80s. Bob, Steve and Mike brought the company to new heights making the Professional Builder magazine's list of the country's top 400 builders. In 2010, we completed our 2,730th home.
The people of the Capital Region have been good to us, and in return we've always strived to be responsible corporate citizens. We sponsor a variety of kids' sports teams and encourage our employees to share their time and expertise with worthy causes. Perhaps most significant, we've sponsored a number of events for groups like the Center for Disability Services, the Leukemia and Lymphoma Society and the Susan G. Komen Foundation.
Paulsen Development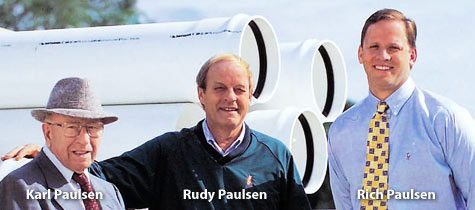 The Paulsen family's American heritage began with the emigration of young carpenter Karl A. Paulsen from Germany in 1930. By virtue of a tenacious adherence to values based on integrity and a strong work ethic, with some good fortune along the way, Karl Paulsen was one who achieved the American Dream.
In the 1930s Karl began by enclosing porches, some of which can still be seen today on many of Albany's older homes with their trademark sunburst signature. In 1952, spurred on by the requests of neighbors, he and his son Rudy started selling lumber out of their home and millwork shop. From this humble beginning, Paulsen Lumber would become a multi-million dollar fixture on Railroad Avenue in Albany.
In the 1960s Karl and his son Rudy, expanded beyond just being a supplier but also contractors. They built manufactured garages and single-family homes in addition to operating their lumber company. It was through their entrepreneur spirit that Karl and Rudy Paulsen established the current foundation of Paulsen Development.
Beyond their business achievements, Karl and Rudy Paulsen were successful in more important ways. They earned wide respect among their peers for their high standards and both became community leaders. At the time of their deaths, Karl in 2000 and Rudy in 2012, they were the beloved patriarch of a family who can all trace their achievements to the principles Karl and Rudy Paulsen established 70 years earlier. Karl's and Rudy's spirit of honesty, integrity, responsibility and respect for others still guides our company today.